The main aim of the NYB is to offer talented young dancers, aged 8 to 18 years, an opportunity  to work, rehearse and perform like a Professional Dance Company .   We commission bold, new work, created by professional choreographers working within the industry, collaborating with musicians, designers, eminent composers, costumiers and technicians to create a complete company experience.   Many alumni have gone on to gain contracts with major ballet and musical theatre companies throughout the world. NYB also encourages children from all walks of life to become involved with their Outreach Fit to Dance programme in schools and the community.
NYB Summer School involves an intense 10 days of choreographic rehearsals, creative development and diverse and challenging classes.  All rehearsals are in preparation for our  performances at a regional theatre and a final Gala evening held at a prestigious London theatre.  The whole company begins each day with morning ballet class which then leads into rehearsals with our guest choreographers and professional NYB staff .  When not rehearsing, students  attend additional classes held throughout the week which may include Point work, Classical Solos, Contemporary,  Classical Jazz, Drama, Pilates and Body Conditioning.
Every year NYB plays host to the In-house Frank Freeman Choreographic Competition.  In previous years outstanding w
orks have been chosen to perform in our regional and gala performances.  Many winning Alumni have gone on to be professional choreographers as a result of NYB's encouragement.   The Company has three main awards: the Barbara Geoghegan Musicality Award; the Frank Freeman Cup awarded to an outstanding male choreographer; and the Nijinska Award , a cup given to an outstanding female choreographer. For more information and criteria for the in-house choreographic competition please follow the link
NYB also encourages not only performers but choreographers and in 2012 we launched our very successful Beyond Ballet
Emerging Choreographers Platform which is open to students aged 16-25.  Chosen individuals will be mentored  by NYB professionals to develop a piece of work for the main stage .   The recent 2015 Gala saw 5 young choreographers stage their brand new works at London's Sadler's Wells .  Alumnus Drew Mconie first NYB commission at the age of 19 went on to see him scooping the Laurence Olivier Award for Best Theatre Choreographer in 2016 for In The Heights. 
Each spring NYB holds auditions with entries from ballet students aged 8 -18 nationwide.  First round auditions take about 1 
hour, giving the adjudication panel the chance to see dancers in small classes. Those dancers who are recalled will return for a day for the final audition and castings.  Once dancers have been offered a place in the Company for the season they will attend a 10 day residential Summer School, held for the last 4 years at Tring Park School for Performing Arts.
[end_tabset]
Patron Lauren Cuthbertson and Jill Tookey with all the students
As part of NYB's Workshops, the Outreach Programme educates children about the importance of fitness and gives children, who might otherwise not have the opportunity, a chance to experience dance and performance. Outreach also works with children who have special needs, such as the deaf, the blind, the physically and mentally disabled. NYB dance workshops have touched the lives of many children in deprived inner city areas and introduced them to fitness and fun as a healthy way of living.  The content of the workshops is tailored to the abilities of the children with special needs and the theme of the workshops links in with the ballets the Company is performing.
As Jo Meredith leader of the Outreach team said " I hope that the workshops have made the children realise that anybody, no matter what their background, can dance and that ballet can be engaged with and enjoyed by all!"
Over the last 4 years NYB has worked with almost 5000 children and has taken its Outreach Programme to the following schools:
Arbour Vale School, Slough
Ashford Oaks Primary School, Ashford
Bayards Hill Primary, Oxford
Bysing Wood Primary, Faversham
Churchill C.E Primary School, Westerham
Cliffdale Primary Academy, Portsmouth
Darenth Community Primary School, Dartford
Darley Dene primary, Adlestone
Dorton House, Seal. Special school for visually impaired children
John Wesley Primary School, Ashford
Kings Farm Primary, Gravesend
Moor House School, Hurst Green. Specialising in the education of children with communication disorders.
Longmead Community Primary School, Tonbridge
Oaktrees Community School, Maidstone
Rose Street Primary, Sheerness
Southborough Primary School, Southborough
The Vale School, Haringey for children with physical disabilities
Whitley Park Primary, Reading
Nyblets creative holiday workshops are aimed at younger children aged 4 -8 who are not old enough to audition to join the main Company.
Nyblets launched in April 2012 with a highly successful Hansel and Gretel themed workshop in Sevenoaks which covered dance, drama, make-up and prop-making.
Children do not need to have had previous dance experience to enjoy joining a Nyblets workshop.
See our Workshops section for more information.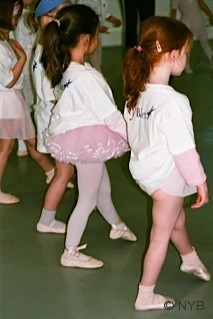 Following is the list of performances performed by NYB since foundation in 1988. Use the search box for a contextual search, or the arrows to sort by any column.
Performed at:- The Royal Opera House, Sadler's Wells, Her Majesty's Theatre, The Coliseum, The Royal Festival Hall, The Royal Albert Hall, VE Day Celebrations – Hyde Park, Buckingham Palace Gardens, Guildhall, Lincoln's Inn, The Bloomsbury Theatre, The New Wimbledon Theatre, The Lowry – Salford, The Regent – Stoke-on-Trent, The Harlequin – Redhill, The Ashcroft Theatre – Croydon, The Maltings Concert Hall – Snape, The Grand Theatre – Swansea, Churchill Theatre – Bromley, Yvonne Arnaud Theatre – Guildford, Stag Theatre – Sevenoaks, EM Forster Theatre – Tonbridge, Assembly Halls – Tunbridge Wells
| Rock 'n' Roll | 2015 | Medley | J. Lee |
| --- | --- | --- | --- |
| Venn | 2015 | Glass | E. Marsh |
| Trotters | 2015 | Haines/Knight | J. Neale |
| To You | 2015 | Taylor-Johnson | D. McOnie |
| Athena | 2015 | Adam | A. Smith |
| The Sighing | 2015 | Elgar | J. Meredith |
| Dance Disguisement | 2014 | Pachelbel | P. Eaton |
| Suite Bourgeoise | 2014 | Arnold | J. Meredith |
| Waking Mozart | 2014 | Mozart | S. Clarke |
| The Jabberwocky | 2014 | Tookey | A. Taylor-Gaunt |
| Little Red Riding Hood | 2014 | Deering | D. McOnie |
| Inversion | 2014 | Beethoven, Klazz Brothers | A. Smith |
| The Fairy Realm | 2013 | Quilter | J. Harris |
| Chaos at the Keaton Cafe | 2013 | Byron (edited by Miller) | A. Taylor-Gaunt |
| 25 | 2012 | Malcolm Arnold | J. Meredith |
| Diamonds of the Soles of her Shoes | 2012 | Simon | A. Dowson |
| Feeling Groovey | 2011 | Simom | A. Dowson |
| Ballet Chocolat | 2011 | Portman | A. McNicol |
| Rainbow Bear | 2010 | Barlow | J. Meredith |
| A Cowardly Affair | 2009 | Coward | J. Meredith |
| The Old Woman who lived in a Shoe | 2008 | Miller | J. Harris |
| Aspirations | 2008 | Glazunov | Saidi |
| Country Suite | 2007 | Grainger | J. Harris |
| The Old Man of Lochnagar | 2007 | Hess | D. McOnie |
| Impromptu | 2006 | Schubert | Freeman |
| Strathspey and Reel | 2006 | Grainger | Payn |
| Graduation Ball | 2005 | Johann Strauss | Lichine (restaged: Wright) |
| The Greatest Show on Earth | 2005 | Tookey/Thomas | Brereton |
| Bright Young Things | 2005 | Miller | A. Dowson |
| Small House of Uncle Thomas' from The King and I | 2005 | Rogers & Hammerstein | Robbins (restaged: Phillips) |
| Adagio | 2004 | Barber | A. Dowson |
| Punch and Judy | 2003 | Traditional | Brereton |
| La Piazza | 2003 | Respighi | van Schoor |
| Monochrome Suite | 2003 | Norriss | McOnie |
| Elan | 2003 | Secret Garden | Bill Whelan |
| Gone West | 2003 | Gene de Paul | Phillips |
| Match Girl and The Flame | 2003 | Reade | Dowson |
| Captain Beaky | 2002 | Parker | Phillips* |
| My Lord of Oxonford | 2002 | Suzato/Morley | Meadmore* |
| Four Seasons | 2002 | Vivaldi | Freeman |
| Young Person's Guide to the Orchestra | 2002 | Britten | Kinson* |
| Nursery Suite | 2001 | Kristy* | Saidi* |
| IKEN | 2001 | Britten | Payn* |
| Les Petits Rats | 2001 | Bizet | Kinson* |
| Celtic Classic | 2001 | Traditional | Phillips* |
| Hansel and Gretel | 2001 | Humperdinck | Kinson* |
| Reel Irish | 2000 | Traditional | Phillips* |
| FIBBA | 2000 | Armstrong* | Crowe* |
| Fairytale | 2000 | Glazunov | Saidi/Locks/Bond* |
| English Traditional Dances | 2000 | Traditional | Cole* |
| TOAD | 2000 | Lanchbery* | Sleep* |
| Carnival of the Animals | 1999 | Prokofiev | Hampson* |
| Nativity | 1999 | Hingley* | Kinson* |
| Touch of the Blarney | 1999 | Traditional | Phillips* |
| Colour Crazy | 1998 | Prokofiev | Kinson* |
| Preparation for the Dance | 1997 | Simpson | Kinson* |
| Cinderella | 1997 | Reade | Sleep* |
| Pedro the Parrot | 1997 | Ridout | Kinson* |
| White Cloud | 1996 | Walton | Curtis* |
| Lavender's Blue | 1996 | Traditional | Meadmore* |
| Wonderland – Scenes from Alice | 1996 | Horovitz | Sleep* |
| Concertino | 1996 | Kabalevski | Payn* |
| Polovtsian Dances Prince Igor | 1995 | Borodin | Fokine |
| Blue Rondo | 1995 | Brubeck | Payn* |
| Phoebus Arise | 1995 | Dvorák | Payn* |
| When We Were Very Young | 1995 | Traditional | Sunderland* |
| Little Women | 1995 | Field/Harty | Kinson* |
| Ameliarane & The Green Umbrella | 1995 | Joplin | Uffindal-Phillips* |
| The Trout | 1995 | Schubert | Freeman* |
| Maid of the Marsh | 1994 | Ridout* | Jackson* |
| Just for Fun | 1994 | Mayerl | Redmon |
| Barn Dance - Saturday Night | 1994 | Traditional | Harrold* |
| Impressions of Sophie | 1994 | Vic. Parlour Music* | Kinson* |
| National Celebration | 1993 | Traditional | Sunderland* |
| Cinderella | 1993 | Reade* | Meadmore* |
| Water Babies | 1992 | Brooks* | Slaughter* |
| Theseus | 1992 | Ridout* | Redmon* |
| Barnstaple Fair | 1991 | Brooks | Barnes* |
| Doll's House Fantasia | 1991 | Strauss | Meadmore* |
| Maid of the Marsh | 1990 | Ridout* | Barnes* |
| Las Cuevas Encantadoras | 1990 | Brooks* | Barnes* |
| Fisherboy | 1989 | Ridout* | Ellis* |
| Pedro the Parrot | 1988 | Ridout* | Fairbairn* |