The National Youth Ballet involves talented young dancers from all over the country in every aspect of creating a ballet, from the conception of an idea through to performance on stage at a professional level. The Company also encourages children from all walks of life to become involved with NYB through schools and community workshops. NYB utilises the skills of students in associated arts and encourages the talents of young designers, costumiers, musicians and student teachers in the preparation and production of all their work. 
NYB often commissions new scores for specially devised works. The main cast of ninety dancers have the opportunity to work at their own particular level and enjoy the unique experience and privilege of working with eminent composers, designers and choreographers.
NYB's recently launched Beyond Ballet Emerging Choreographers Platform which nurtures young choreographic talent, supporting young choreographers in devising and showcasing their own works at professional level.
National Youth Ballet is a Registered Charity No.1000932 and a company registered in England No.2557811 whose registered office is at: Kingston Smith, Surrey House, Redhill, Surrey RH1 1RH.
Jill Tookey founded NYB in 1988, building it into a highly successful Company. The high demand for places in the Company is demonstrated by the hundreds of young dancers who audition annually. Jill's successful career as Fashion Editor of two national magazines followed an earlier love of ballet and all-round vocational dance and design training at the Arts Educational School. Jill was totally committed to the NYB, working on a full-time voluntary basis, and her exacting role as Executive and Artistic Director could not have been fulfilled without her enormous energy, drive, enthusiasm and unique creative flair. In addition to the direction of the Company, Jill would take particular pleasure in designing most of NYB's outstanding costumes.
The talented young NYB members are encouraged to strive for the highest goals and many go on to full-time vocational training having gained enormous confidence, invaluable performing experience and great pleasure from their involvement with NYB. The company's ambition is to see the NYB achieve a firm financial footing, ensuring its continued growth and development.
Jill was appointed an MBE in HM The Queen's Birthday Honours 2004 and a CBE in the 2016 New Year Honour
Mikah Smillie :  Artistic Director
Mikah has been involved with National Youth Ballet of Great Britain over the past decade and assisted in developing the Beyond Ballet Mentoring platform, an exciting platform for young emerging  choreographers. She was appointed as Artistic Director in October 2016, having been taken under the directorial wing of the late Jill Tookey in previous Seasons.
Mikah began her training in Scotland before graduating from the The Royal Ballet School.  (RBS TTC dip. ARAD, AISTD, Solo Seal)   She  began her professional career as a soloist with Nurnberg Ballet, Ballet Dortmund, Tanzwerk Nurnberg, Rotterdam Dance Company and Phoenix Dance Company performing a vast range of
choreographic repertoire.   Mikah then went on to join Matthew Bournes New Adventures and for the next 10 years performed a variety of Character Principal Roles in productions including  Edward Scissorhands ,  Cinderella,  Highland Fling , Nutcracker! and Early Adventures.  Mikah has toured extensively across the UK, Europe, America, Japan , Korea and Australia.
Following a 20 year professional dancing career Mikah  was selected to take part in the Dance UK Mentorship Programme for future leaders within the arts and was subsequently appointed as an Associate Artist for RE;Bourne.    Mikah has worked extensively as a rehearsal director with, Re:Bourne, New Adventures, Scottish Ballet, Ballet Ireland, The McOnie Company and for Turner Prize winner Martin Creed on Work 1020 at Sadler's Wells .  Mikah also has a passion for dance pedagogy and currently lecturers in dance on the BA Modern Ballet and BA/MA Musical Theatre courses at the Royal Conservatoire of Scotland.
Mikah has had vast experience working with a mixture of both professional dancers and creative young people in major arena events , film and television. She was mass movement choreographer for the Queen's Birthday Parade, performance Captain for the Closing Ceremony of The Commonwealth Games 2014 and the opening ceremony at the European Games in Baku 2015.   For film Mikah has performed in the hit film 'Sunshine on Leith',  Dance Captain for the BAFTA award winning TV show 'Still Game Live' for the BBC,  alongside choreographing for the Critic's Choice Television Series ' Outlander'  for Starz TV.
Patrons
Carlos Acosta
Sir Matthew Bourne OBE
David Bintley CBE
Deborah Bull CBE
Darcey Bussell CBE
Jayne Cadbury
Lauren Cuthbertson
Antony Dowson ARAD PDTC (Dip)
Stephen Jefferies
Janet Kinson
Joanna Lumley OBE
Dame Monica Mason DBE
Anna Meadmore
Angela Mortimer
Dame Antoinette Sibley DBE
Wayne Sleep OBE
Sir Peter Wright CBE
Trustees
Malcolm MacFarlane
Patricia Castanha
Graham Dodd
Amanda Fone
Giles Gordon
Emma Hay
Anna Meadmore
Jonathan Payn
Paul Reeve
Founding Director
Jill Tookey CBE
Artistic Director
Mikah Smillie
NYB Operations Team 
Clare Witton
Katie Donnelly
NYB Staff 2017
---
2017 Creatives
---
Beyond Ballet Creative Opportunities for developing artists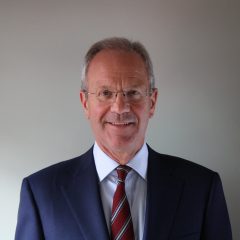 Malcolm Macfarlane
Chairman
Patricia Castanha
Graham Dodd
Amanda Fone FIRP
Founder & CEO of f1 recruitment ltd, Co-Founder & Director of Original Search Company.
Giles Gordon
Emma Hay
Anna Meadmore MA, Dip. RBS TTC, ARAD, AISTD, Dip. Inter. Benesh
Jonathan Payn
Choreographer
Paul Reeve
Into Film
Safeguarding Policy
NYB has a Safeguarding Policy in place to safeguard children from any type of abuse as far as possible and to minimise the risk of abuse where it exists.
NYB has a Health & Safety Policy in place to make sure children, staff and volunteers
missingoruncollectedstudentpolicy_2017
Trustees and Patrons Scholarship Fund
We want every young aspiring young dancer or choreographer, who successfully auditions for NYB to be assessed on a level playing field. We never want to deny anyone a place because they lack the means to pay the fees. In 2018 we are establishing a Trustees & Patrons Scholarship Fund, to allow board members and patrons to play their part in enabling young people to participate in the company, whose financial circumstances would otherwise prevent them from doing so.
The fund will allow opportunities for talented, hard-working and dedicated young dancers the wonderful experience of working with the company and performing in a fully professional setting. Detailed information on how to apply will be sent out when we offer places to those who have auditioned.