Workshops & MasterClasses
There are many pathways and access points to NYB.  Our workshops and masterclasses offer a taste of life in our company.  They are intended to enhance your experiences and can take place alongside auditions or during our Residential Performance Company.  Depending on the workshop they are either bespoke days or weeks, and will equally equip you with a broad range of skills and develop your performance techniques.  They might be an opportunity to find out more and see if you would like to audition for our Residential Performance Company.  Or just another feather in your bow.
Because we want you to get to know us properly, you'll be treated professionally, be expected to work hard and build on your strengths.  And you'll take away a sense of achievement and fun.  Some are age specific whilst others might be theme based.  Some focus on a style of dance and others on technique.  They all embrace the joy of performing.
In 2017 we organised masterclasses following our auditions with professional dancers and choreographers including James Streeter, Soloist, English National Ballet, Ruth Brill, First Artist, Birmingham Royal Ballet and Jonathan Payn, First Soloist, Birmingham Royal Ballet.  Our sell-out American in Paris masterclass was taken by original West End cast member Katie Deacon following auditions.  Participants were taught inspiring repertoire from this multi-award winning show.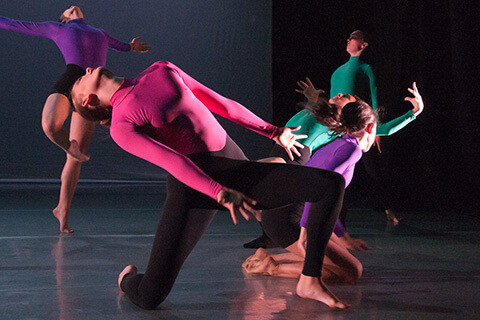 Mini Ballet Summer Workshop
Monday 20 – Friday 24 August 2018
Elmhurst Ballet School, Birmingham
10.00 a.m. – 4.00 p.m.
This is for young dancers aged 10 – 14 years who wish to develop their existing strengths and gain an insight into the National Youth Ballet.  This will be a small bespoke company of no more than 25 dancers, and you will work alongside one of our professional choreographer's to create a short ballet.  The new work will take inspiration from the award winning children's book Goodnight Stories for Rebel Girls by Elena Favilli and shows young girls and boys they can be anything they want.
You can make new friends and build your confidence whilst learning about choreography, character development, stagecraft and performance..  The course will culminate in an informal performance to parents and friends in the studio theatre at Elmhurst Ballet School, Birmingham.
Course Overview
Daily ballet and contemporary classes to develop technique
Drama and characterisation
Stagecraft and performance techniques
Develop your own choreography through fun, creative and engaging tasks
Informal performance, fully costumed by the National Youth Ballet wardrobe department
Fees and Booking
Course Fees:  £250.  We ask students bring their own lunch as required.
Places will be allocated on a first come first served basis with priority given to those who auditioned but were unsuccessful in 2018 auditions.  Contact us to request a booking form, fill it in and send it with your payment of £250.